Indian Ridge is situated comfortably on the watershed between Ash Creek and Ittobachi Creek in northeastern Oktibbeha County. This 81 acre property exemplifies the gentle rolling hills of northeast Mississippi. From about 1100 AD to the mid 1700's, this area was home to the Chakchiuma Indians, an offshoot of the Choctaws. One of the first recorded white settlements in the area, Mayhew Mission, was established three miles to the northeast in 1817.
The Guyton family of Starkville has owned and cared for the property since 1984. It has been used for Boy Scout camporees and troop outings, 4H archery instruction, Easter egg hunts, fishing rodeos, fraternity initiations, hunting, and parties. To inquire about using the property for a charitable purpose, just speak with one of the Guyton brothers.
There are two rental residences on the property, The Caretaker Residence and The Cabin.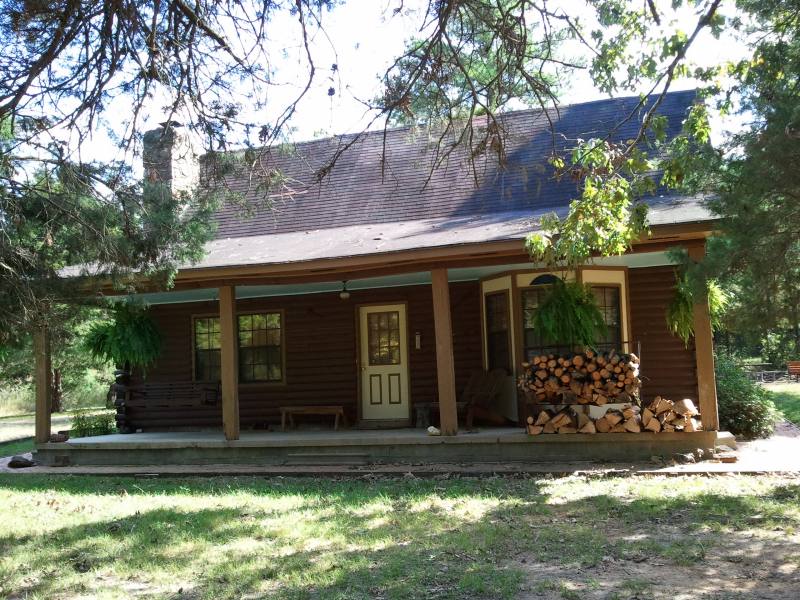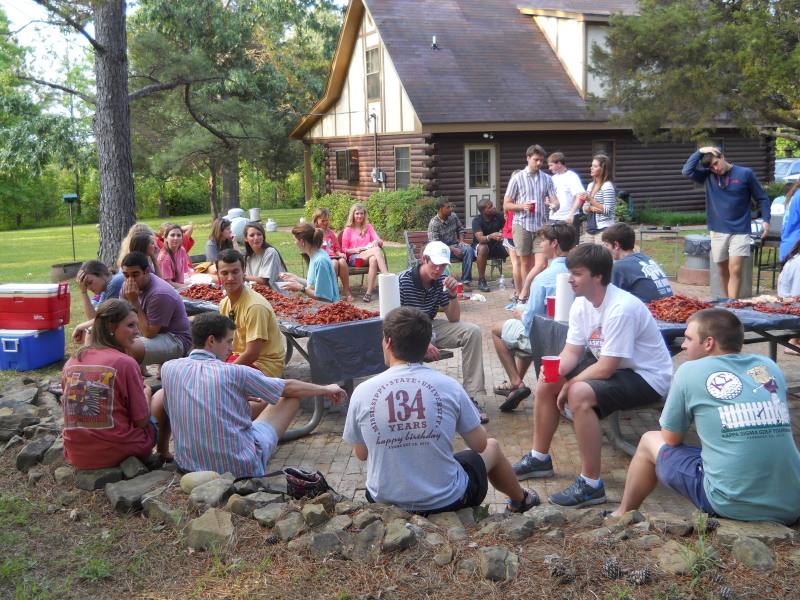 The Cabin at Indian Ridge is a log cabin style, three bedroom, two bath, fully furnished home. The property includes central heating and air conditioning, satellite TV, telephone, fully equipped kitchen, security system, washer and dryer and a back patio with picnic tables and a grill. The cabin is available for weekend and week-long rentals. We have several clients who use it for MSU ball game weekends and want a quiet retreat after the game.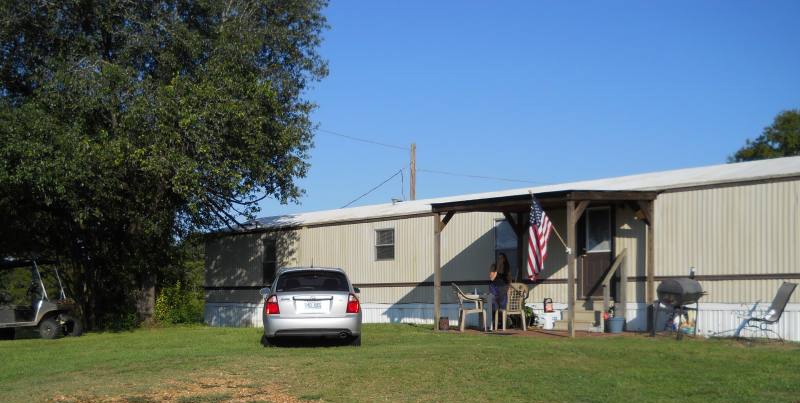 The Caretaker Residence is a three bedroom two bath manufactured home. It is ideal for a someone who wants to live out-of-town and needs a place for horses and pets. Living on the property as our caretaker includes the responsibility to bushhog the pastures, fields and fire lanes, pick up sticks, and generally keep an eye on the place. The reduced rental rate on the residence varies according to the upkeep services you are willing to perform.
Download a .pdf map TO Indian Ridge here.
Download a .pdf map OF Indian Ridge here.